Buyers And Renters Beware
Buyers and Renters Beware!!
I have heard the horror stories, but until this afternoon I have not met anyone who has actually experienced this. I just called a new lead that I received this afternoon. This new connection was distraught as they were virtually homeless, with a new baby mind you, as a "landlord" that they had been working with had disappeared with their money. They just paid a deposit for move in and first months rent of $3000. They made the payment on Saturday. Here is where the story in a nutshell and while the alarms start sounding in their story quickly to me. It was not easy for them to see the dishonesty and risk of the situation. I so wish they would have came to me first...
1. Landlord is not in state, but instead in California.
2. The sad story that accompanies every thief, his is no different... he is using the money from all of his rental properties to pay for his wife's cancer treatment.
3. The funds were sent by moneygram wire.
4. Once the payment was received they were to get a copy of the fedex receipt to over night the keys, but instead they were blocked when trying to call, text and email.
As real estate professional I can't be more heartbroken to hear first hand a story like this. Market driven crime is a very real thing. The fact that I had never encountered such a terrible situation before did not fool me into thinking it did not happen, but now hearing the story first hand is shocking. Our incredible sellers market that has driven values up, and along with the value increase has soared the cost of rent, pushing people to very risky situations to try and find properties they can afford. In the long run this type of situation is robbing people of everything they have. I cannot emphasize enough the importance of working with licensed professionals to ensure the safety of your money.
I hope that every prospective buyer and seller reads this warning! If the deal is too good to be true it probably is. Pay attention to the warning signs. Unfortunately there are many crooked people that pray on individuals in this manner. They often not only have no intention of providing you with a lease, they most likely have zero ownership interest in the property they are marketing to you. Use a professional to help you find the right home. As a buyer or tenant most often you do not pay the Realtor at all. Why would you not take advantage of a professional service you do not have to pay for that could possible save you thousands and thousands of dollars, not to mention stress and heartache?
I hope that they find and prosecute such terrible people that do this. For now I just intend on dong everything I can to help this great family find a new home!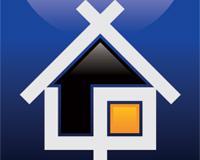 Author:
Zachry Feuer
Phone:
303-579-1829
Dated:
January 23rd 2017
Views:
53
About Zachry: ...