Buying A New Build Use A Realtor
Buying a new build home? You should still use a realtor!
Today's thought is concerning the idea that when you are purchasing a new build home you don't need to use a realtor. I am here to tell you that is incorrect.
First and foremost, the sales agent in the model home works for the builder. They have a responsibility to the builder for results selling their homes. While that is not necessarily a bad thing they certainly are not working in your best interests. When you have a Realtor that agent is your advocate. They are working for you to help you make the best educated decisions for your home purchase. Not only does this help in regards to you getting the best deal, but it also reflects in you knowing your rights and not getting in a situation where you feel pushed into doing something that maybe you don't want to do. A Realtor is also a huge benefit when it comes to options that can greatly impact your future value and resale.
Did you know that employing the services of a Realtor as a buyer nearly always is at no expense to you? However, not having the services of a Realtor in your corner could be VERY costly now and in the future value of your home purchase. When buying a home the home seller nearly always pays the buyers agent. Why in the world would you not take advantage of a professional that could save you thousands if not tens of thousands of dollars.
Builder promotions, choosing the right location and neighborhood, floor plan and options, helping advise you to stay within budget, and so much more. All of these are additional reasons to employ a professional when making a new build home purchase that will be a major benefit to you as the buyer. However, just knowing that the service will be at no cost to you and that they will serve as your advocate looking out for your best interest should be enough. A new build home can be an amazing experience for a home buyer. Make sure that you have a professional in your corner to ensure your piece of mind and make sure that you get the home you envision.
Zachry Feuer has helped dozens of home owners buy a new build home in both Arizona and Colorado. He has worked with all the major builders and understands their process. If you have questions and would like to know more about buying a new construction home call or email today. You will want your realtor to register you with the builder BEFORE you go tour model homes.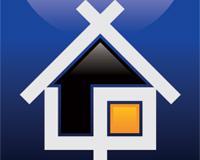 Author:
Zachry Feuer
Phone:
303-579-1829
Dated:
January 30th 2017
Views:
232
About Zachry: ...