The Cost Of Waiting To Buy
The Cost Of Waiting To Buy
With the recent years market explosion in Colorado that created an inventory shortage, soaring home values and buyer frenzy there has also been an interesting off set of buyers that are sitting on the fence. These buyers are stuck in the days of the market collapse from the recession that began in 2008. I have to laugh as I hear speak of the extreme discounted values of the years that followed. Foreclosures, short sales and a market over saturated with homes available. While I am quite certain that any real estate industry professional that experienced those times first hand, homeowners that lost tremendous equity (if they held they have recovered in most areas) and investors that took a huge loss, all know that such events are not common place.
For those buyers that are waiting for the real estate golden egg with prices that drop back to those we saw in pre 2010, or here in Colorado even those that could be found 2015 compared to today, I hope you realize that those days are in the past. Even with the small possibility of some type of market correction the reality of seeing a 30-40% price drop in the metro area is really a dream only for the hopeful buyer looking for that deal of days past. Instead what those buyers are doing is sitting on the sideline watching the market price them out of homes they love and could afford today, but not tomorrow. Even through the winter months that typically slow in Colorado, the seasonality has all but disappeared.
I cannot argue the fact that the market is a sellers market. Supply cannot be maintained by demand. However, the cost of waiting as a buyer is great! I have worked with several buyers recently, both first time and move up buyers, who are dragging their feet along and waiting for some kind of miracle price drop. I have watched first hand as these buyers find the perfect home that they love, but will not offer cause they remember that home being significantly less several years prior. My response... Don't make the same mistake today and say in a year remember when that house was only $XXX,XXX. Yes it would have been a great buy back then. That does not mean it is not a great buy today.
When you consider the cost of waiting it is not only the sad occurrence of watching values grow and buyers miss out, but even more the waste of rental dollars. All of that money that renters pay out monthly with our outrageous rents in the Denver area is so unfortunate for those that truly have the means to buy! Of course the financial benefits go far beyond having an incredible asset and building your own equity with your monthly mortgage payment, but those alone are enough to make me sick. Even a nominal appreciation of 2% on a $300,000 home and principal reduction of mortgage on that home of $400 (all estimate for sake of numbers), would increase a buyers net worth by over $10,000 in one year!!
It's time to get off the fence!
Stop watching the home you want grow in value to a point that you can no longer afford it!
Stop letting others gain the property appreciation you deserve!
Stop sending your monthly rent to someone else who is fattening their pockets while depleting yours!
If you have not obtained a pre approval I can help connect you with a mortgage professional that at the very least will educate you on how to get qualified as quickly as possible so you can take advantage of home ownership as soon as possible. Change your financial future and stop missing out on the power of home ownership. You owe it to yourself.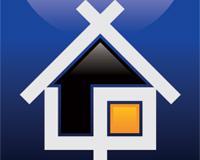 Author:
Zachry Feuer
Phone:
303-579-1829
Dated:
January 21st 2017
Views:
56
About Zachry: ...