Whoa Slow Down
Whoa! Slow Down and Enjoy Some Time
This is advice that I need to continually give myself. For any number of reasons any one of us can, and all too often do, fall into the trap of nonstop work, events and life sucking tasks that prevent us from enjoying the things that really matter. If you are anything like me, which I honestly hope you are, you have a career that you truly love. Real estate is a lifestyle where you are working 24 hours a day 7 days a week. You are an entrepreneur that literally ALWAYS has a task to be accomplished. Entrepreneurs have a few very real sayings that fit what we have chosen for a career path.
1. We are the only ones willing to work 80+ hours a week for ourselves to avoid working 40 hours a week for someone else.
2. We also love what we do, so while we may be working all the time, we actually feel as though we are never working.
The trap here may not be obvious for some, but it is honestly no different for any of us and the message here is the same. Regardless of being a self employed entrepreneur or an employee, you must STOP and take time for yourself, take time for your loved ones and most importantly just take time to refresh and enjoy life. The point of life is not to work and pay bills. While there is a certain level of necessity involved in why we do what we do on a daily basis you MUST find BALANCE in your life.
For me the first step in accomplishing this is unplugging. I know my wife and kids will agree the tether of our cellular connected world, specially in my profession is a tie that can disconnect you from your loved ones even when you feel your presence is enough. Build a schedule, shut the phone off and focus on what matters. I notice more and more as I have created self awareness how sad it is to see families or even friends at a restaurant that are not even speaking cause they are all glued to a phone screen. I don't think anyone can tell me it is impossible to put your phone away at the table to enjoy and have real conversation with human beings in person.
While this can turn into an article instead of a blog that would run pages instead of paragraphs I will stop here after my second tidbit. Today is Sunday. I realize that many people work Sundays and that is no different for me as quite often I have buyers that can only look at homes on Sunday. Today however I do not. While I am sitting here "working" in the eyes of many, I am honestly unwinding, sharing and reflecting on my week and my WHY to what I do. So today after I publish this I am going to do just as I advise... Slow Down and Enjoy Some Time. My 5 children and my wife of 18 years are going to spend a day enjoying each other. I hope that this inspires many others to do the same, even if it is only a couple hours in a day. It will change your mindset and refresh you to accomplish your goals!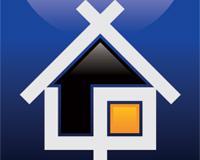 Author:
Zachry Feuer
Phone:
303-579-1829
Dated:
January 22nd 2017
Views:
35
About Zachry: ...