Winning In Real Estate
Winning in real estate is not just for the big money real estate investor.
Winning in real estate for everyone starts with simply owning a home. Home ownership propels your net worth. It has been said that the average home owner has 46x the net worth of the average renter. I can see how some would try to argue that this is due to home owners having more money and that is why they have a home. While I can see the simple logic this is completely untrue. The enormous gap in worth is due to the home owner having an asset that historically is appreciating and they are also paying down their loan with their monthly payment which in simple terms is like placing funds in savings. They also show worth in the value of their home which is several hundred thousand dollars vs a renter who does not have an ownership stake in their rental.
For renters it is all too difficult to save unless they have a specified goal and time frame to accomplish their goal. My suggestion, set a goal for saving for a down payment to buy a home. It will be the greatest financial move you can make for your financial future and security . What I am finding that most renters don't realize is they can own, specifically here in Denver, for less than the rent they pay! You can quickly compound your net worth by maintaining that extremely high rental payment as additional payment toward your principal mortgage. Lets look at the math:
Average rent in Denver for a 2 bedroom apartment is $1757
If you were to do a purchase scenario on a $250,000, 2 bedroom 1 bath it would look like this-
As a first time buyer there are down payment assistance programs that can reduce the amount of down payment to 1.5% $4250. This is just a little more than first months rent and a security deposit.
Payment on this for Principal loan and all inclusions (interest, taxes, insurance and primary mortgage insurance) would be in the neighborhood of only $1600! That is already a savings of $157.
In one year alone if you were to apply that $157 to the principal you would pay down your mortgage an additional $1884 per year. In 5 years you would have essentially saved an additional $10,000!
Add to this the fact that you are paying down your mortgage with your monthly payment, you are historically gaining appreciation (specially in Colorado's current market) and you have great tax benefits (talk to your tax professional) that will drastically impact your financial scenario.
While this is a very educated hypothetical scenario, this could easily be you! Get in contact with a mortgage professional today and see what your exact scenario can look like. It may be even better than this! If you don't have a professional mortgage adviser call me and I will connect you with an expert today so you to can start winning in real estate!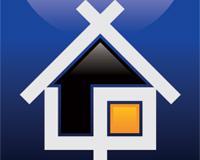 Author:
Zachry Feuer
Phone:
303-579-1829
Dated:
January 27th 2017
Views:
220
About Zachry: ...