You Dont Know What You Dont Know
You Don't Know What You Don't Know... Why are you renting if you can buy?
Rental rates in the Denver Metro area have sky rocketed over the last several years, the market has been a sellers wonderland of financial gain and investors are making money had over fist on their investment rentals. The fear of 1st time buyers and/or those that have been renting for years has created an incredible level of doubt in those that have the ability to buy. Over the course of the last several months I am shocked at conversations I have had with people that are renting that are more than capable of buying a home.
*I can't qualify for a loan
...have you spoke to a lender?
*I don't have money for a down payment.
...have you spoke to a lender to learn about available programs with down payments as low as 1-1.5%? Did you know down payment assistance is available?
*homes have gotten too expensive.
...DO YOU KNOW WHAT YOUR RENTAL PAYMENT CAN PAY FOR IF IT WAS A MORTGAGE PAYMENT!!!???
It really is time for anyone that is renting to look at the life changing impact ownership can have immediately and for your financial future. You don't know what you don't know. Call your realtor! If you don't have one, call me! We can connect you with a mortgage lender that will take care in educating you on the programs, credit requirements, down payment assistance and see if you can qualify NOW to buy a home. Credit does not need to be perfect! You don't have to have thousands in the bank! The worst news you can get is an exact plan to show you exactly what you need to do in order to buy in the shortest amount of time possible. No matter what you win!

Leave the constraints and financial drain of the rental nightmare. Become a homeowner today!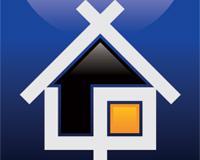 Author:
Zachry Feuer
Phone:
303-579-1829
Dated:
January 19th 2017
Views:
80
About Zachry: ...